MOT Tests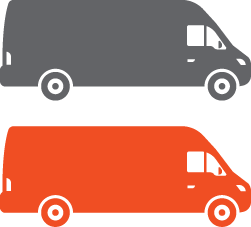 Half of all vans fail their MOT at the first attempt.
Enforcement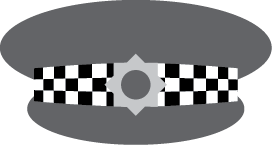 The police and DVSA have the power to carry out spot checks on vehicles and can stop a vehicle being used if a prohibition is issued.
Roadside Checks

Two thirds of vans stopped at the roadside by the DVSA have a serious mechanical defect.
You are Responsible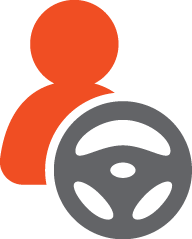 It is the driver's responsibility to ensure the vehicle is safe and roadworthy.
Overloading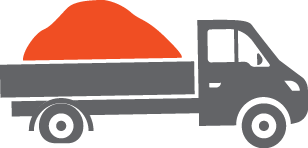 If a vehicle is overloaded, the driver can be given an immediate prohibition notice.
Penalties for driving an unroadworthy vehicle
Fine up to

3 penalty points

A driving ban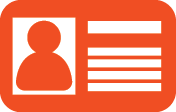 Fines must be paid by the driver at the roadside,
or by phone or post after receiving a penalty letter.
Drivers are required to check the condition of their van every day and report any defects in writing to the owner. Pre-use walk around checks can be recorded on paper or electronically. Visit www.gov.uk and search for 'van driver daily walkaround check'.

Secure wheel fixings, bodywork and doors.
All lights and brakes work.
No fuel or oil leaks.
Sufficient tyre pressure and tread depth.
Tyres are free of cuts and defects.
Clean and undamaged windscreen, windows and mirrors.
Operational washers, wipers and horn.
No excessive play in the steering.
Secure tow bar/trailer coupling.
Load and tools are to be secure on the vehicle.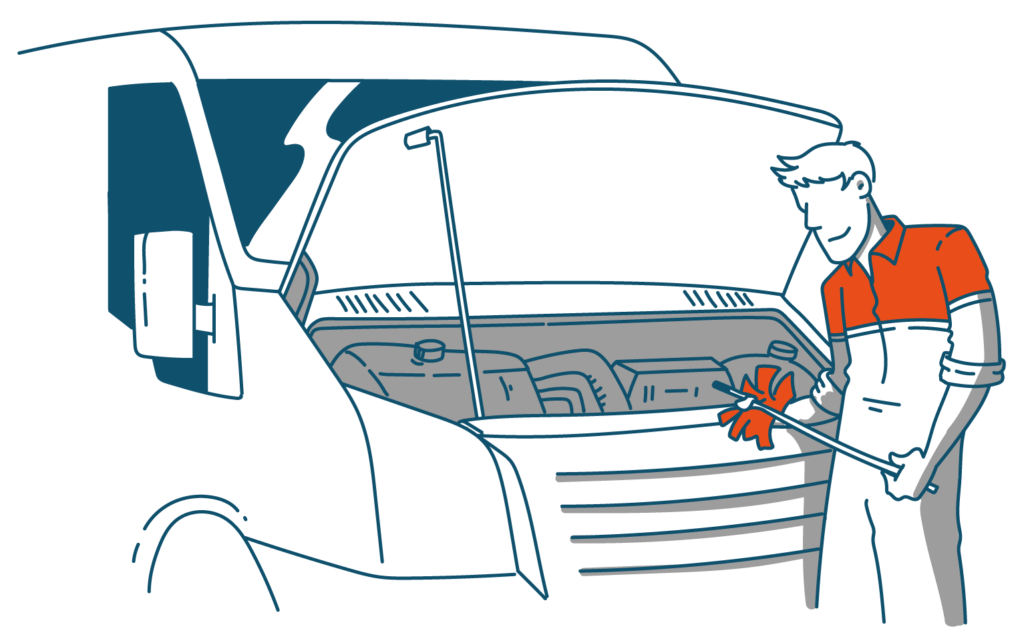 Roadworthy means a vehicle is in a suitable operating condition and meeting accepted standards for safe driving on the road. The Highway Code states drivers must ensure their vehicle complies with the full requirements of the Road Vehicles (Construction and Use) Regulations and Road Vehicles Lighting Regulations.
Drivers must ensure their vehicle is safe to drive before setting off on a journey.
They should carry out a walkaround check of the vehicle. Daily vehicle checks are a simple and effective way to identify potentially dangerous defects before vehicles are used.
There is no set time required to
complete a vehicle check, drivers
should ensure they take sufficient time for the size and type of their van.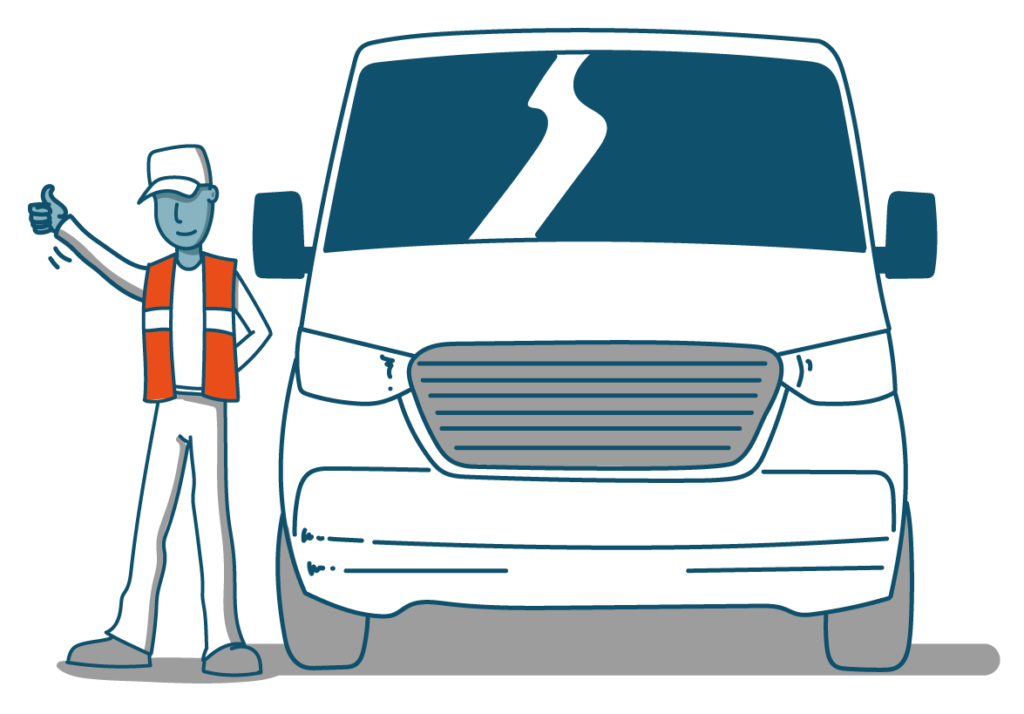 This information sheet is free for employers to download and distribute to their drivers.
It may not be amended in any way | Copyright 2021 National Highways.